.
10 Ways Not to Lift a Finger
Written by Nichole Brophy/Photographed by Cassandra Tomei
Whether you're a parent on-the-go or a busy professional with appointments galore, the following services can help minimize your load and maximize your time.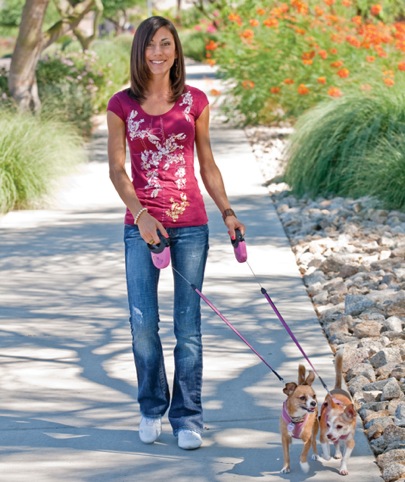 1. Pamper Your Pooches
Leaving Fido or Fluffy when going out of town can be one of the hardest elements of being a pet owner. Lisa Benitah of Scottsdale-based Pick of the Litter Pet Sitting is about to change that. Benitah, an animal lover and entrepreneur, provides a wide array of in-home animal care services.
"I always go to my client's house because dogs and cats are very comfortable in their home environment and normal routine," Benitah says. Her services provide an alternative to booking a stay at a pet hotel or having to run home midday to let the dogs out.
"I do anything from once-a-day half-hour visits to overnights and live-in care, where I stay in the client's home for 19 out of 24 hours a day," Benitah says. "A lot of my clients are busy individuals, so whatever is involved in an animal's normal daily and nightly care is what I will do." 480.248.6680, www.petsittingscottsdale.com.