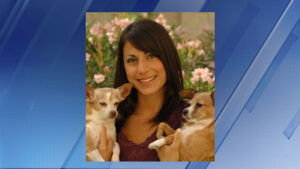 Valley Woman Turns Passion for Pets Into Career
Published: Oct 31, 2015
By Tami Hoey
SCOTTSDALE, AZ (KPHO/KTVK) –
It's never too late to turn your passion into a profession.
Just ask Lisa Klauka, who made the decision 11 years ago to leave a steady, successful job to pursue her passion for pet sitting.
Now, Klauka is the proud owner Pick of the Litter Pet Sitting, and she's a great example of someone risking it all to follow her dreams.
When she was just 20 years old, she quit her commercial real estate job, and took a leap of faith (not to mention a big chunk of her savings) to start her own pet-sitting business.
These days Klauka can be found in one home or another all across the north Valley, feeding, walking and loving four-legged friends when the owners can't be there.
Whether it's a drop-in visit while an owner is at work, or staying at a client's home for weeks at a time while owners are away on vacation, Klauka will come care for the pets in the comfort of their own homes. This way, animals don't have to be taken back and forth to kennels, which can sometimes be stressful for animals.
Klauka believes that her clients like the personalized service, and the fact that they know the person coming into their homes.
"I understand that pet sitting is a very personal business; you are allowing a stranger into your home," says Klauka. "You need to know you can trust that person."
Clearly, Klauka has established that trust and rapport with her clients, both human and critter. Her Yelp reviews are consistently five stars, and her clients sing her praises.
"The dogs love her," says one client. "She is a treasure in that we trust her with our babies while we are away, and they are happy and healthy when we return. They have maintained their schedule and haven't missed a beat while we are away."
Klauka also has plenty of support from friends and family. One of her two employees, by the way, is her mom!
"All this time later, I feel amazed at what it's become, and so blessed to be able to work with animals every day," she says. "It's the best job in the world."
So kudos to Klauka for taking that leap of faith all those years ago. Her four-legged and two-legged clients alike wouldn't have it any other way.
Pick of the Litter Pet Sitting, LLC
Lisa Klauka – Owner
Phone: 480.248.6680
www.PetSittingScottsdale.com
E-mail: Lisa@PetSittingScottsdale.com
Copyright 2015 KPHO/KTVK (KPHO Broadcasting Corporation). All rights reserved.